GQ Magazine. Top Gear. Loaded Magazine. Bond Cars. 12th July Riots. Eddie Irvine. Don't be a star f**ker. Firing Jonny Smith. The Kelly Show. Driven. Mike Brewer. Lauda. Paul Weller. Tarantino. Christian Bale. Matt Damon. Michael Caine.
You're going to be to be blown away. The story of local lad Jason Barlow, on writing the dream on the latest episode of the Sold as Seen Podcast.
Jason Barlow is Editor-At-Large at Top Gear magazine, and a contributor for GQ magazine where he has written articles for over 23 years and has recently released Amazon Best Seller Bond Cars: A Definitive History. He hails from Bangor, Northern Ireland and among many other things, he presented BBC2 Top Gear for 55 episodes replacing Jeremy Clarkson before the show was relaunched in 2002, worked with James May and Mike Brewer on Driven, and sabotaged his own interview for Max Power magazine with publisher EMAP in the '90s.
"Machines can create things of great emotion." Jason Barlow, Sold as Seen Podcast, Episode 6.
Jason is currently on our TV screens as a judge on ITV4's the Car Years, but it's his incredible automotive journalism and the column inches that followed that tell the real story. From Car Magazine to Loaded, to Top Gear Magazine and did I mention GQ? If you love cars, music, and film, prepare your ears for episode 6 of Sold as Seen.
Listen Now on:
Spotify | Apple Podcasts | Google Podcasts | Soundcloud | Acast YouTube | RSS Feed or just ask Siri or Alexa to Play Sold as Seen Podcast
These show notes are to accompany episode 6 of the Sold as Seen Podcast.
The Road Rat
The Car Years – ITV4
You can find out more about Jason by following him on GQ: www.gq-magazine.co.uk/profile/jason-barlow or on social media @jasonbarlowuk
Jason's Merc W123 and stunning Ferrari F355.
Important journalism at work in a Ferrari F8 Tributo.
Jason with Lewis Hamilton… and a motley crew that is the Sold as Seen team.
Extreme-E: www.extreme-e.com
Jason's one time colleague at GQ, Boris Johnson. Source Car
BMW iX
McLaren Artura vs Lotus Emira
Ferrari 296 GTB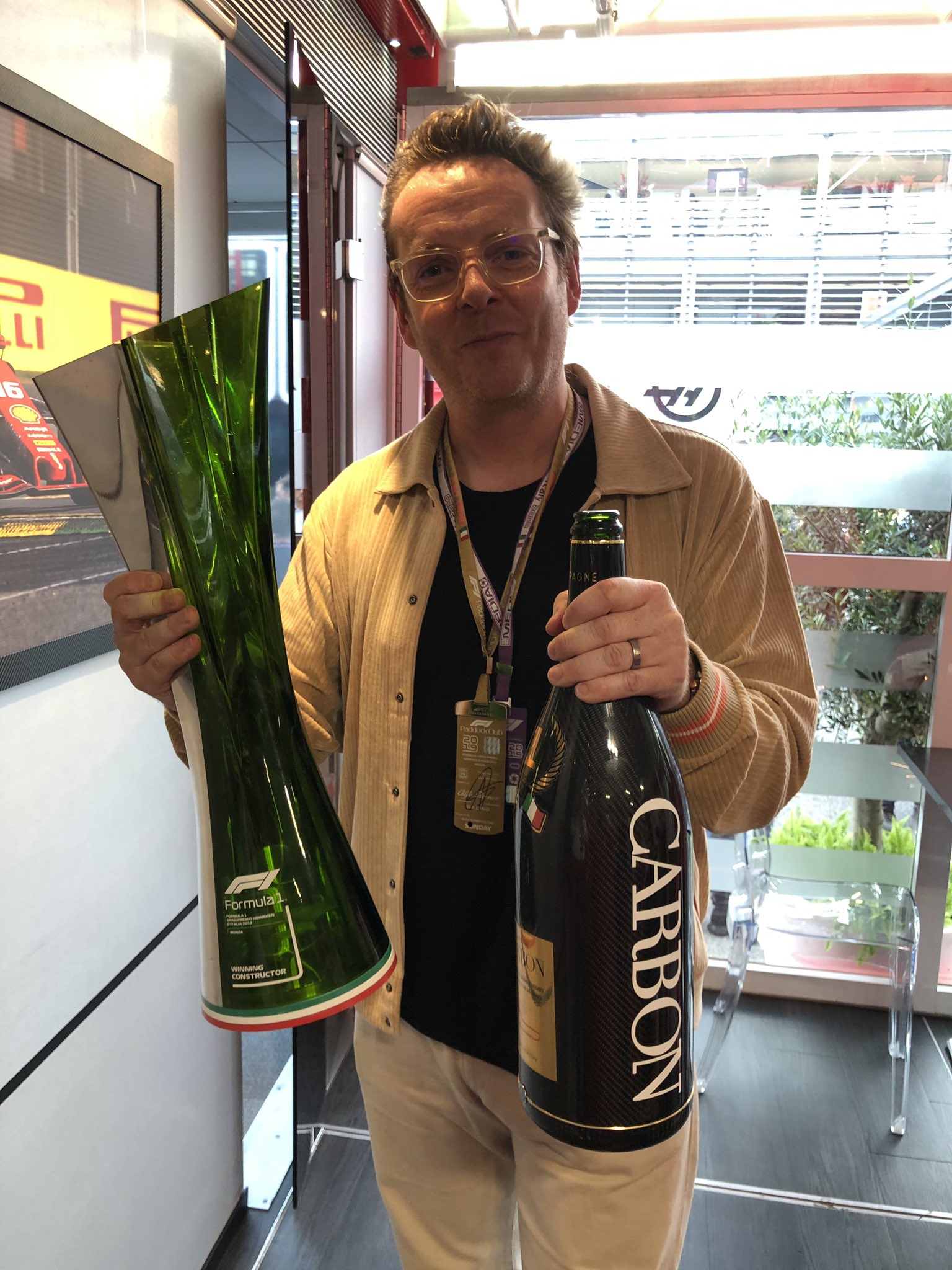 Jason and the Trophy.
Mercedes EQS Hyperscreen – www.mercedes-benz.com/en/vehicles/passenger-cars/eqs/eqs-with-unique-mbux-hyperscreen/
Jason's Ferrari SF90 Review on GQ: www.gq-magazine.co.uk/article/ferrari-sf90-stradale-review
Jason Interview's Mate Rimac on Top Gear: www.topgear.com/car-news/electric/mate-rimac-big-interview
Jonny Smith, the Late Brake Show as discussed, and that superb Shmee interview.
Jason's much lauded GQ Article on 12th July Rioting in Belfast: terrorism-northern-ireland-the-troubles-new-irahttps://www.gq-magazine.co.uk/article/terrorism-northern-ireland-the-troubles-new-ira
Alec Baldwin in Framing John Delorean, who Jason interviewed about the film.
Le Casse (1971)
Dennis Hopper in the Ford Cougar Ad: youtu.be/zMvmPahE0sE